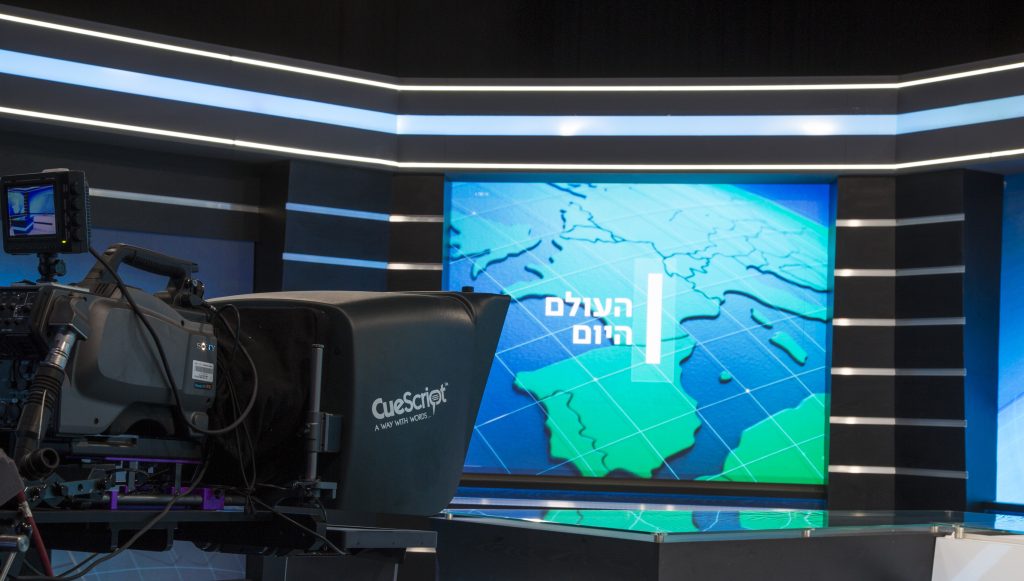 With huge uncertainties in the balance and a pressing deadline, Israel's new public broadcasting corporation (branded KAN) needed a strong technical partner. AVCOM stepped up to the mark.
When the whole project was finally completed and KAN went on air for the first time from its permanent studios, there was a huge sigh of relief. The General Manager told us: "Our luck was that we chose you".
It all started after the previous organization, the Israel Broadcasting Authority (IBA) was disbanded and the Israel Public Broadcasting Corporation (IPBC but better known by its brand name KAN) was set up instead by the Israeli Government in 2017. KAN began broadcasting from temporary facilities while awaiting final approvals.
KAN issued a tender for a broadcast integrator to establish the whole technological structure and we won the tender. We began work in (month) 2018.
Challenges
There were daunting challenges. KAN's permanent site didn't yet exit. The temporary site didn't meet the standards of TV broadcasting. There were also worrying signs that the Israeli government might withhold operational approval of the new entity. To add to situation, KAN also faced the need to be fully prepared for KAN launch date of 30.4.17.
Danny Sharon, AVCOM's VP Sales strategoc accounts, explained what happened next: "When we sat with KAN's management, we saw that there was only one way forward. In the middle of all the discussions about technology, programming and budget, we heard about the big question mark hanging over their heads.
We told them – You chose us. You need to be on air with full HD performance in five months. We'll get you there."
Action
The collective broadcast expertise of our team members was a great boost. With deep inside knowhow for broadcast studio functionality, we were able to define and rapidly resolve issues at every decision point – production, post-production, transmission, transmission to OTT/Digital, archiving and media management.
Results
After five intensive months of work around the clock, we completed our task in setting up an advanced and fully functioning facilities for KAN with virtually no glitches. We were told that our achievement was reached in a third of the conventional time.
Since then, KAN has assigned AVCOM a further project of setting up and equipping all their mobile in-field studios. KAN has joined the vast majority of AVCOM's clients who have become repeat customers.
About KAN (Israel Public Broadcasting Corporation)
IPBC is the state broadcaster of Israel. It began its radio and television operations in May 2017 and is known locally by its blanket branding KAN which means 'here' in Hebrew. IPBC broadcasts two television channels on national DVB-T2 transmitters, satellite feed, the HOT cable company, the YES satellite company, smaller pay-TV providers (such as Cellcom TV and Partner TV) and a free 24/7 live stream on the Internet.